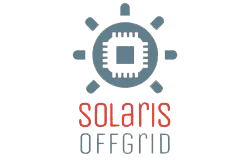 GAIA Impact Fund is supporting Solaris Tanzania, a pay-as-you-go solar energy solutions provider working to improve access to electricity across rural populations, providing more homes and businesses with affordable, clean energy.
Find out more here.
"We've been impressed by Solaris Offgrid's flexible mindset and focus on innovation. It has implemented a highly scalable technical & IT framework that should prove essential to tackle the competition between SHS companies."
– Hélène Demaegdt, President at GAIA Impact Fund.