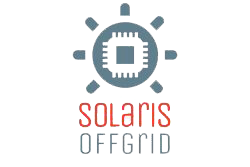 Solaris Offgrid is a pay-as-you-go solar energy solutions provider working to improve access to electricity across rural populations, providing more homes and businesses with affordable and clean energy. To do so, they run their own field operations in Africa (through Solaris Tanzania) and offer support packages to other last mile organisations eager to provide a greater access to energy in developing countries. Their solution relies on smart and modular solar hardware up to 200W, a cutting-edge software, empowerment services and training, and matching partners with funding opportunities.
The modularity of its product and services is uncontestably one of the key reasons why the European investment community has been seduced by the value proposition as Hélène Demaegdt, President at GAIA Impact :
"We've been impressed by Solaris Offgrid's flexible mindset and focus on innovation. […] With this latest funding, we believe the company is now in a strong position from which to accelerate its growth into new areas, create long-term value for its shareholders and stakeholders, and positively impact the lives of millions affected by energy poverty"
Based in the Mwanza region of Tanzania, overlooking Lake Victoria, Solaris Tanzania (branch of Solaris Offgrid) has provided affordable and sustainable energy access to thousands of people in off-grid areas since it started proper operations in 2016. Solaris Tanzania provides real energy access which grows with customers' energy needs.