Gaia Impact Fund announces new investment in Canopy Power in South-East Asia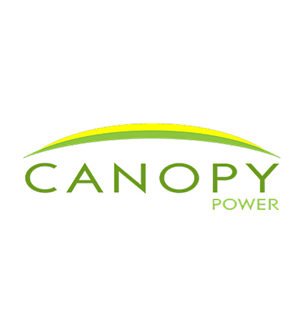 On September 6, 2018, Canopy Power, with the support of Finergreen, successfully finalized its Series A fundraiser. CMR Group, Gaia Impact Fund and the founders of PHPowers enter the capital, while Golden Elm Investments, already in the capital, also participates to this tour de table. Canopy Power develops, builds and finances micro-grids solutions using renewable energies, allowing companies and communities dependent on diesel or unreliable networks to achieve substantial savings by reducing their diesel consumption, while reducing pollution and CO2 emissions.
The funds raised will be used for:
Business development: acquisition of customers and expansion into new markets in South East Asia and the Pacific.
R & D: development and commercialization of Canopy Power's micro-grids monitoring and management technology, which will optimize return on investments.
Sujay Malve, Founder and CEO of Canopy Power, expressed his satisfaction following the closing: "This fundraising helps to ensure that Canopy Power will continue to grow. The micro-grids market in Asia is currently in the opening phase, and we are convinced that Canopy Power is at the forefront of this dynamic. We believe that synergies with our investors will help us bring innovative solutions to our customers. "
Yves Barraquand, CEO of CMR Group, commented "Investing in Canopy Power gives us a great opportunity to gain exposure to the hybrid systems market, especially in this region. Besides, our ability and experience to support CANOPY POWER on EPC projects of significant size will be decisive in the further development. "
Hélène Demaegdt, Co-Founder and Partner at Gaia Impact Fund, added: "We are delighted to support Sujay Malve and his team in the development of minigrids projects in South East Asia. Gaia Impact Fund is convinced that solar mini-grids can reduce CO2 emissions in island areas and have a strong impact on surrounding communities. We will bring our entrepreneurial expertise in the energy and C&I sectors, in particular by supporting projects financing of Canopy's customers. "
The founders of PHPowers, Andrea Sasso and Andrea Bertello, emphasized their commitment to simplifying energy management with regards to Internet of Things (IoT) solutions. The two entrepreneurs said: "The micro-grids market has a significant growth potential worldwide, and particularly in Asia. The convergence of lower prices for renewable and storage with intelligent energy management solutions is key to translate this potential into real projects. We are enthusiastic about supporting the growth of CANOPY POWER by strengthening its ability to optimize the economic and social performance of its projects, in particular by using energy management systems, including remote monitoring and control of key parameters as part of a project."
John Dowling, Director of Golden Elm Investments, said: "We are delighted to have been a key investor in CANOPY POWER and to have been invited to participate in two additional rounds. We are excited to support CANOPY POWER as a renewable energy giant in the region in the coming decades. Without electrification, there will be no Asian century. Our ambition is not only geographic expansion to the North, but also the development of micro-grids solutions in the Pacific and Australia where the market is largely under-exploited. "
Rohan Singh, Managing Partner at Finergreen Asia, said: "Our team is proud to have supported Canopy Power in this A-series. Given the island configuration of part of the Southeast Asian territory, the mini-grids have already proven to be a commercially viable solution for many communities across the region. The success of this fundraising is also proof of investors' appetite for renewable energy companies with a strong social impact such as Canopy Power. "
About Canopy Power
Based in Singapore, Canopy Power serves customers throughout Southeast Asia and the Pacific, with no access to major power grids, or access to an unreliable network. Canopy Power develops, builds and finances micro-grids solutions based on renewable energy, enabling its customers to achieve substantial savings by reducing their diesel consumption while reducing pollution and CO2 emissions. Canopy Power's customers include remote industries such as mining and plantations, island resorts, remote villages and communities, and local power companies.
About CMR Group
Since 1959, CMR Group has been developing, manufacturing and delivering innovative products as well as tailor-made engineering solutions, ranging from intelligent sensors to connectivity and automatic systems dedicated to energy, industry and marine. Based in Marseille, CMR Group employs 750 people in 10 countries around the world.
www.cmr-group.com
About Gaia Impact Fund
Gaia Impact Fund is a French impact fund dedicated to energy access entrepreneurs in Sub-Saharan Africa and South-East Asia (solar kits, mini-solar networks, pumps, tech). Gaia was created by a team of entrepreneurs specializing in renewable energy and social impact investing. Since 2017, we have supported 8 innovative companies in emerging countries and are actively pursuing our investment strategy with strong social and environmental impact.
For more information: www.gaia-impactfund.com
About the PHPower Founders
Andrea Sasso is an entrepreneur active in the field of decentralized energy production for thirty years. In 2014, he founded PHPower, a company focused on the development and commercialization of innovative monitoring and energy management solutions, putting big data and IoT at the service of energy efficiency. He is now Managing Director of PHPower. Andrea Bertello has been working in the renewable energy sector for thirteen years as a consultant (wind energy) and entrepreneur. He co-founded three companies, ranging from renewable energy project development, consulting services, monitoring & data analytics solutions for energy and small wind turbine production.
About Golden Elm Investments
Golden Elm Investments is an Australian venture capital fund based in Singapore. Their strategic goal is to participate in significant business growth opportunities in ASEAN and more generally in Asia.
About Finergreen
Finergreen is a financial consulting company specializing in renewable energies (solar, wind, hydro, biomass). Founded in 2013, the company has completed € 800 million in transactions, representing more than 500 MW of assets. With a team of 30 people in 4 offices in Europe (Paris), Africa (Abidjan), Asia (Singapore) and the Middle East (Dubai), the company operates through 3 main segments: Mergers & Acquisitions, Financing of Project and Strategic Council.
www.finergreen.com