Easy Solar has managed to make solar energy accessible to marginalized households in Sierra Leone through inclusive finance.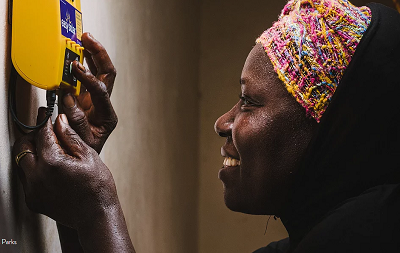 Founders: Nthabiseng Mosia, Alexandre Tourre, Eric Silverman
Founded in: 2015
Sector: Solar Home Systems
Area: Sierra Leone
Easy Solar offers clean and affordable solutions for offgrid families in Sierra Leone, where 87% of the population lives offgrid. In rural areas, less than 1% of the population has access to electricity.
Created in 2015 by Alexandre Tourre, Nthabiseng Mosia, and Eric Silverman, the company benefits from the skills of its three founders in the field of energy and strategy in Africa. They were able to build up on their sharp knowledge of the country to address the challenging market that is Sierra Leone. Indeed, mobile money plays a critical role in the promotion of clean energy devices and is only accessible in some regions of Sierra Leone.
The company has managed to establish a strong brand image at country level. So far, Easy Solar has already enabled 7000 households to benefit from a better access to energy.