Gaia Impact Fund and Solaris Offgrid to conclude a credit facility of 500k€ tailored to a specific investment mandate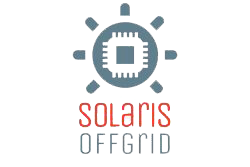 Solaris Offgrid started operating his activities in Tanzania late 2015, with a strong network of boutiques, its proprietory hardware systems and his PAYG software platform. Solaris Tanzania had been looking for investors which can provide debt facilities to support the demand for its PAYG solar systems accross Tanzania.
Solaris Offgrid and Gaia Impact Fund executed a partnership together to create a custom portfolio of SHS leases using the Solaris PAYG platform to define credit based on several criteria like lease duration or impact goals related to GOGLA KPI Framework (read more about it on Solaris latest GOGLA intervention in Hong Kong). Gaia Impact Fund is able to monitor on a real-time basis that funds are being deployed in the way it was expected to extend energy access, and Solaris Offgrid can ensure that the type and kind of risk that Gaia Impact Fund wishes to accept in a portfolio is defined.
Discover the full press realase on the link below: http://www.solarisoffgrid.com/blog/gaia-impact-fund-solaris-offgrid-to-conclude-the-first-foreign-direct