Back from a field mission at Hybrid Solutions – Philippines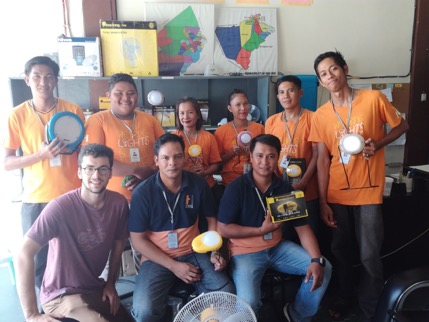 "We had the opportunity to spend several days in the field with Hybrid Solutions' team. It was an extremely enriching experience.
Hybrid Solutions distributes offgrid products in the Philippines, by elaborating partnerships with microfinance institutions. The company has set up a network of regional solar hubs across all the Philippines, which are basically local team's HQ, a logistics hub and a showroom for prospects clients passing by. With this network of solar hubs, Hybrid Solutions can target the most remote communities. 
This field trip allowed us to meet the teams and to understand the operations happening at the solar hub level. The customers' satisfaction and the testimonies about the impact of the products strengthens Gaia's vision to support offgrid companies such as Hybrid Solutions in order to electrify remote areas."
Gaia's team during a field trip in August 2017