One Planet Summit: round table on climate solidarity at the Ministry of ecological and solidarity Transition – Paris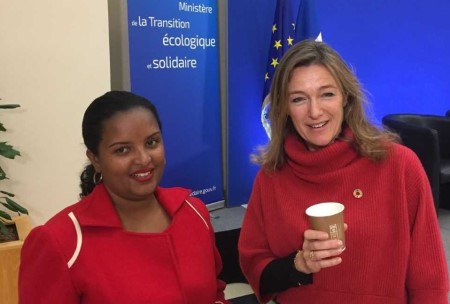 Hélène Demaegdt, Gaia Impact Fund's president, has spoken about climate solidarity during a round table at the Ministry of the ecological and solidarity Transition on December 13, 2017. Indeed, France expands its solidarity policy for the most vulnerable with the replenishment of two funds which are financial mechanism of the Paris Agreement: the Global Environment Facility and the Green Climate Fund.
Gaia Impact Fund is one of the levers that provides support and financial support to entrepreneurs in Africa and Southeast Asia to ensure sustainable development in these regions. Energy discrimination is a major obstacle to the development of these poor regions, often the first affected by climate change.